About Indian Hills Elementary
One of two schools located in Auburn-Washburn's most densely populated area, Indian Hills Elementary opened in 1988 to serve the district's increasing enrollment numbers.
In fall 2014, Indian Hills added proudly a preschool program to its already varied educational and extracurricular student programs.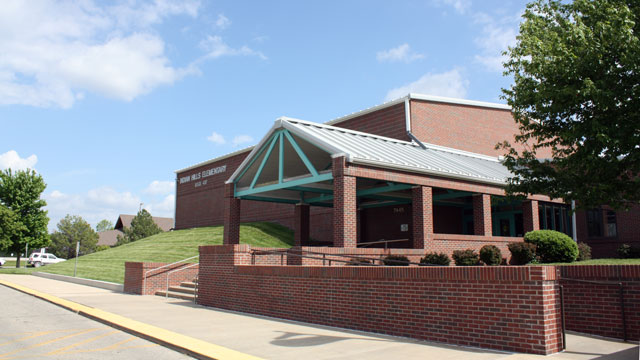 Our Mission
Indian Hills Elementary will provide a safe and positive environment that instills skills for success and academic achievement for all students.
Our Vision
Indian Hills will provide all students a safe, enjoyable, and challenging school environment where they have the opportunity to achieve their maximum individual education potential. All students will receive a balanced education where traditional academics are taught, creativity and innovation are cultivated, and skills for success are developed; preparing them to assume roles as responsible citizens in a global community, the workplace, and in life.
Values
Positivity
Embracing Individuals
Opportunities to Thrive
Goals
All students will achieve their individual academic potential.
Create a trusting and safe environment for the community.
Infuse skills for success into learning.
History
In the Fall of 1988, Indian Hills Elementary opened its doors for the first time. The new elementary school was the first school in the Auburn-Washburn school district to have an automated library system. The school housed Kindergarten through 6th grades. The first principal, Victor Dyck, started his career with Auburn-Washburn at Pauline East Elementary, and moved to Pauline Central when East closed. He later taught at Jay Shideler, and was the principal at Wanamaker Elementary before moving on to Indian Hills.
Over the years, enrollment grew. By 2007, a bond was passed, which approved the building of a new elementary school, Farley Elementary, and the renovation of existing schools. As the new elementary school was being built, the district boundaries were redrawn. This adjusted the boundaries of Indian Hills, and many of its students, started attending Farley Elementary School in the 2009-2010 school year.
Today, Indian Hills Elementary is a vibrant K-6 school. It is one of 7 elementary schools in the Auburn-Washburn School District, and offers several educational and extra-curricular programs to its students.