About Auburn Elementary
Auburn Elementary serves the western-most and largest geographic attendance area in the Auburn-Washburn School district.
At Auburn Elementary, students become effective communicators, problem-solvers, and decision-makers with the support of parents, faculty, district staff, and the community.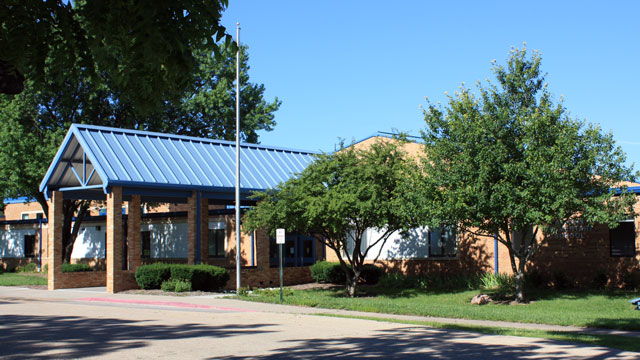 Our Mission
Auburn Elementary provides a secure learning environment in which each student is responsible for achieving progressively high academic and social standards. As lifelong learners, students adapt to the every-changing needs of their families, environment, and world.
History
Two of our former students, Kiley and Kaley, researched a little about the history of Auburn schools. They were able to gather information back to 1855. Here are some of their findings (as well as some information filled in from Roy Bird's From Brownville to Auburn: Evolution of a Kansas Community).
1855 - School was taught in a log cabin located on the Fred Kresie Farm.
1857 - A two-story, cement building was built at 6th and School Street where grades 1-10 were taught. A large school bell was donated from the Mary Stewart estate, which could be heard throughout town and into the country.
1859 - The Auburn School was organized into District #1 (the oldest rural school district in Shawnee County).
1870 - Auburn Grade School was at 7th and Washington. It was made out of brick for grades 1-10.
1909 - The District of Auburn built a new frame, two-room building at 7th and Washington; one for the lower grades, the other for two to three of the higher grades, and two years of high school.
1919 - A new high school was built on 11th and Washington. This school housed students from Auburn as well as students from the one-room country school houses. Some of the area districts included Liberty, Lone Tree, Twinville, Waveland, Six Mile, Pleasant Valley, Independence, Vidette, Pleasant Hill, Science Hill, and Lone Rock.
1951 - An elementary building was built at 8th and Commercial to accommodate various grade levels through the years: K-8, K-6, K-4, and K-3.
1966 - The Auburn District consolidated with Washburn Rural and Wakarusa School Districts to form Auburn-Washburn #437.
1967 - With the exception of the gymnasium, the old high school was torn down, and a new metal building was constructed that became the junior high school.
1990 - The K-3 Auburn Primary School was combined with the 4-6 Auburn Intermediate School into the current building at 8th and Commercial. The K-3 building was remodeled to make space for the 4th-6th graders, who had been at the building at 11th and Washington. This formed the current Auburn Elementary School.
2002 - Another addition was added to Auburn Elementary to accommodate all-day Kindergarten.
2012 - Construction to add three new classrooms, including a FEMA shelter, was completed.