FAQs for Continuation of Educational Services Spring 2020
Posted 3/23/20, 9:30 AM
Updated 5/14/20, 9:00 AM
End of Year Information
STUDENT CHECKOUT: With the impending end of the school year, we have created a schedule for students to return textbooks, chromebooks, etc. Please access the following link for more information. Any student possessing school property of any kind will need to schedule an appointment for its return. In addition to the day time slots, we have scheduled two additional evenings for your convenience. Remember, students must be fully logged in to their school Google accounts to access the form.
https://docs.google.com/forms/d/1xQFJmHuHiNJbgwyMVpTZyPX5wos7KrnGK__yzqCYj-U/edit?ts=5ebad7d3
SUMMER CAMPS: At present, planning is underway related to summer team camps for students in grades 9-12, but those plans will not be communicated until we are reasonably confident that they will be allowed to occur. That decision will be based on the best available information and guidance from government authorities at the time.
DRIVER'S EDUCATION: Again, plans are being made to hold some form of Driver's Education this summer, but our ability to do so will depend on government guidance and restrictions.
WRHS CREDIT RECOVERY SUMMER SCHOOL: We will be offering summer school to students who have failed one or more courses in the core areas (Math, Social Studies, Science, English). The Summer School Program will be completely online. Click Here for information and a Registration Form.
MEAL DISTRIBUTION: (From Food Service) Starting on Tuesday, May 12 the grab and go meal pick up location at Washburn Rural High School will be on the south side of the building. This pick-up area is off of SW 61st Street at the doors adjacent to the auditorium. The pick-up spots remain the same at the other two Auburn-Washburn meal distribution locations (Pauline Central & Auburn Elementary).
Grab and go meals are available free of charge to any child age 1 to 18. Adults can pick up the meals without the children present. The Auburn-Washburn Food Service staff are providing the meals on weekdays at the following drive-up locations:
Washburn Rural High School (5900 SW 61st St ( SOUTH ENTRANCE ) – 10:30 am-Noon
Auburn Elementary (810 N Commercial St, Auburn) – 10:30 am-Noon
Pauline Central (6625 SW Westview Rd) – 9:00-10:30 am
STUDENT SCHEDULES: Student schedules for the 2020-2021 Academic Year will be available after July 1, 2020 for current Freshman, Sophomores and Juniors. Please access your Campus Portal after this date for detailed information.
Graduation/Seniors
SENIOR CHECKOUT!!! (Required for all Seniors)
The last official day for seniors was May 11th. Under normal circumstances all seniors would have completed a check out process facilitated during their last week of classes in the building.
This year, the senior checkout process took place on May 6th, 7th and 8th. If you are a member of the class of 2020 and were unable to take part in senior checkout, please call 339-4100 in order to set up a time to return any items (textbooks, calculators, etc.) to WRHS. Additionally, please click on the "Senior Checkout" box below and work through each phase of the online portion of the checkout process. Thank you!!!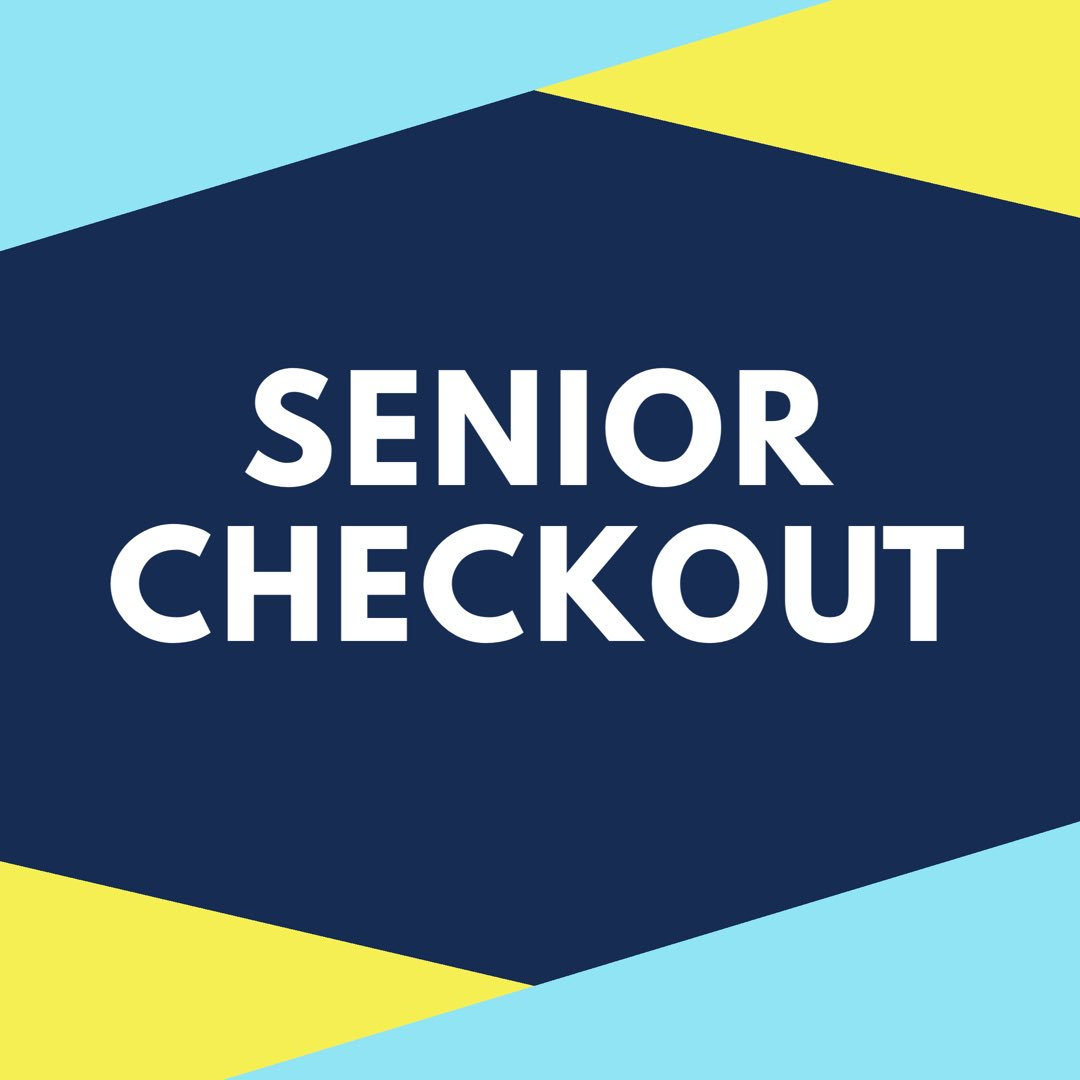 Honoring our 2020 Seniors: #bethelight
On Friday, May 1, and every Friday through May 15, the football and soccer stadium lights at WRHS will be on from 8:20-9:00 PM for 40 minutes to honor the Class of 2020 and all of those students who have lost their spring sports and activities season. High Schools around our country have united and will similarly be illuminating their fields in a national #bethelight movement. We would encourage your support by driving by, remaining in your car, but not honking so as to be respectful of our other community members who live in the area . Seniors, please remember to bring your Student ID with you when you come down to the school. We have some goodies for you as well as a senior class t-shirt that will be handed to you as you process by the fields over the next three weeks. Items will be distributed according to the following schedule:
May 1: Stay Calm and Roll On t-shirts
May 8: Goodie Bags
May 15: Goodie Bags
**Please enter the campus using the west access (main entrance) off of Wanamaker and exit campus to the east. Remember, please remain in your cars! We look forward to seeing you this Friday!
Honoring our 2020 Seniors: FACEBOOK FRAME
In honor of our Senior Class, we have created a FaceBook Profile Frame. To use it, simply:
1. Go to your Facebook page.
2. Click the camera on your profile pick.
3. Select "Add a Frame" (search for the frame using Washburn Rural High School Class of 2020 or similar).
4. Resize your picture as necessary and post
Will there be a graduation ceremony for the class of 2020?
Based on the best available information, we do not believe that it is likely we will be able to hold our Commencement Ceremony on May 17, as planned. That said, we fully understand how important an event this is to all of you and are doing everything possible to make that happen at a later date.
As you know, our Graduation Ceremony draws a large crowd... usually on the order of 4,000 - 5,000 people. As such, we require a very large space in which to hold the celebration. Our customary venue for the event is the Stormont Vail Event Center (SVEC), and we have been in communication with them regarding possible alternate dates. In exploring those dates, there were several considerations:
1. Facility Availability
2. The selection of a date that would easily facilitate travel for out-of-town family whom you might wish to invite.
3. The selection of a date that would be far enough out that we could reasonably assume the prohibition on large crowds might be lifted.
4. The selection of a date that would potentially cause the fewest conflicts for graduating seniors who were preparing for post-secondary study next year.
The SVEC was available on Thursday, July 16; Thursday, July 23, and; Sunday, August 2nd.
Obviously, a weekday graduation ceremony might be difficult for working families and guests who must travel. For that reason, we looked at Sunday, August 2nd. It is the only available date that allowed us to address the issues above.
For that reason, we have established August 2nd as the Commencement date for the class of 2020. While we are optimistic about our ability to hold the event at that time, adjustments and/or alterations may still need to be made based on the restrictions that exist in closer proximity to that date. For now, I wanted to let you know that it is our sincere desire to provide all of you with the "traditional" graduation experience and are working diligently to make that happen.
Again, we have relinquished the May 17 date and are now planning to celebrate Commencement for the Class of 2020 on August 2 at 7:00 PM at the Stormont Vail Event Center.
In the near future, a Senior Letter will be distributed. The letter will outline specific information and timelines related to obtaining stoles, honor cords, honor medals, and other graduation regalia.
In the interim, should you have other questions, please feel free to contact Mr. Raines at 339-4105 or raineedw@usd437.net.
I would still like to order Honors Cords/medals/stole even if graduation cannot occur. How can I get these items?
Yes, you may order these items. Please contact Susan Kaspar (785-339-4104 or kaspasus@usd437.net)
I would like to pick up my Josten's order (cap, gown, etc.).
If seniors would like to pick up what they have ordered from Jostens, please contact Susan Kaspar (785-339-4104 or kaspasus@usd437.net)
Will seniors be able to receive the letter written to themselves during Health class their freshman year?
Letters will be distributed to students by placing them either in their cumulative file or by mailing them home at the end of the school year.
If a senior had already met graduation requirements in December. but chose to continue taking classes during the spring semester, do they have to complete the online coursework or can they graduate based on the credits accumulated through December of 2019?
WRHS is open to providing flexibility to seniors who met graduation requirements in December of 2019. Please contact your counselor for additional information.
I'm a senior... Will I get my transcript/diploma at the same time as I would have before --will there be a delay?
The calendar for this school year has not changed. That is to say, the last day of school is still May 21st. At the end of the school year, when all of your classes are completed and grades have been submitted, you will have access to the transcript which shows graduation status. Diplomas are typically distributed at the graduation ceremony for most seniors. Detailed information regarding Graduation and related considerations (eg. distribution of diplomas) will be communicated at a later date.
When is the seniors last day of school? Is it still earlier than the official last day of the school year?
The end of the school year is Thursday, May 21st. The last day for seniors is Monday, May 11th. Teachers must submit all grades for seniors by 12pm on Tuesday, May 12th.
Continuation of Educational Services
Are we still having school this semester? Is the school work being distributed voluntary?
Yes, school is in session!! WRHS classes officially resumed on Monday, March 30th. The work that is being assigned through your teacher's Google Classroom is not voluntary. Assigned work is to be completed and grades will be issued.
During the week of March 23rd, voluntary choice boards were available to WRHS students as a way of staying connected with the curriculum while teachers worked on transferring coursework to an online platform. As of March 30th, you should be working with your teachers in Google classroom to complete required assignments in order to earn grades and credits for this semester.
I need to talk with my counselor or a social worker. Are they available?
Absolutely! All WRHS counselors and/or social workers are available. Please feel free to contact them by email and/or arrange phone calls, Google meets, etc. Counseling staff contact information and details can be found HERE.
Will I get to go on to the next grade since school has been canceled this year?
School has NOT been canceled for the year. All of the school buildings in Kansas have been closed during the spring semester which means instruction will be delivered "virtually" or "on-line." Online learning started on March 30th. So, YES! You will have an opportunity to pass your classes and earn credits toward graduation! Teachers are communicating through email and Google Classroom.
If I am behind in a class, or missed a test administered prior to spring break, how do I go about making up that work?
We plan to begin delivering instruction "virtually" or "on-line" during the week of March 30th. You may begin communicating with teachers at that time to discuss the expectations and processes for completing any missing assignments or tests.
If I am really struggling in a class, what should I do?
Please reach out directly to your teacher. They can talk with you via phone or video conference through Google Hangout or Google Meet. Please let the teacher know that you are struggling and allow them to help you solve the problem. Also, please know that we will do whatever it takes to help you through any and all difficulties which result from shifting to an online learning platform.
How will I check out required materials/resources necessary to complete the work assigned through my Google Classroom?
The school building was open to students beginning Tuesday, March 31st and extending through Tuesday, April 7th. The building is currently closed. However, if you need materials/resources necessary for the completion of assignments, please contact your administrator via email.
When will teachers begin sending / posting assignments for students?
Virtual learning opportunities for all classes began on March 30th. Students… please check your Gmail and Google Classrooms. Teachers are working to standardize the experience for our students and their families. We won't be expecting a student to spend 7 hours on a computer every day. Therefore, learning opportunities will be scaled down to include essential knowledge and skills directly tied to critical learning objectives.
My student receives accommodations at school. How will they get accommodations at home?
As teachers design their on-line learning activities, they will consider the needs of individual students. If assistance is required beyond the embedded accommodations, teachers may be reached by email and/or by phone for additional support.
AP/IB/Concurrent Enrollment Courses
When will AP/IB/CEP classes resume?
Students taking AP, IB and CEP courses should have already received communication from their teachers. Instruction / learning in these courses is currently taking place due to external timelines and requirements.
Many Seniors were scheduled to take multiple AP tests this Spring. Will they be able to take AP exams? This may have an impact on their college career.
The College Board has made plans that will not only allow students to complete AP coursework virtually, but will also allow them to take the AP Test and, subsequently, earn college credit. Below is information about AP Classes.
Will the College Board still administer AP Exams?

The full exam schedule and additional testing information are now available. The AP exam may be taken at home. Click here for the latest information from the AP Program regarding testing dates and times, the format of each exam, and modified rubrics and/or scoring guidelines.

Are there resources available for virtual learning?

The College Board has developed tools to mitigate the impact of school closures on students in the Advanced Placement Program. All AP students and teachers are able to draw on the free online resources that were provided to every AP classroom this fall. Additional resources will be made easily accessible to AP students and teachers through mobile phones and other devices. These include free online AP lessons and live classes on YouTube."
If a student takes the AP test and does poorly, does the score go directly to their college of choice or does it matter?
Students have the option to send their score(s) to one college for free, so if they signed up for this option (in their student account) the score would be sent to that school automatically. Otherwise, the student decides where to send their scores after they are able to see the result of their exam.
What will happen with the CEP (dual credit) class my student is taking through Washburn University (Public Speaking, Intro to Literature, Consumer & Personal Finance, College Algebra)?
Dual credit courses offered by Washburn University through WRHS are continuing through an online format. WRHS teachers of CEP (dual credit) courses should be communicating with students and continuing to deliver course content.
Retrieval/Acquisition of Essential Materials and Returning Items to School
If the school building is closed, how can I retrieve needed items from my locker (hall locker, PE locker, etc.)?
The school building was open to students March 31st through April 7th. The building is currently closed. However, you may access the building during the time when we are facilitating end of year student checkout. Please sign up for a time to come out to WRHS during the student checkout process (see link above under heading "STUDENT CHECKOUT")
How do I retrieve medication from the school nurse?
The school building was open to students March 31st through April 7th. The building is currently closed. However, if you need collect medication which you kept at WRHS, please contact your administrator via email.
How do I retrieve my instrument from school?
The music department has already distributed instruments to students. If you have questions, please contact Mr. Chaffee (Band) / Ms. Parker (Orchestra).
How do I get items from a teacher's classroom that I need?
Please sign up for a time to come out to WRHS during the student checkout process (see link above under heading "STUDENT CHECKOUT")
How do I return my uniform (AFJROTC, Sports, etc.) to school? How do I turn in my equipment from winter sports (uniform, bag, etc.)?
Please sign up for a time to come out to WRHS during the student checkout process (see link above under heading "STUDENT CHECKOUT")
Device/Internet Access
I don't have a computer at home? Will the school provide a device for academic purposes?
Chromebook devices were delivered to homes based on survey information collected by the student's Advisory teacher. If you indicated a need for a device, but have not received a chromebook, please contact your administrator via email.
I don't have internet access at home? How will I complete coursework online?
Unfortunately, our ability to provide internet services is limited. However, many of our local providers are offering packages specifically designed to meet your needs for the remainder of the school year. We will not rely on your student having access to internet services if we are aware of your family's circumstances. Please reach out to Charlie Nimz (339-4107) with this information so we can ensure access to the learning opportunities for your student.
Organized Events and Activities
Are we still having Prom?
We are currently investigating student interest, and potential venues to host a prom in late July. As we gather more information and make determinations based on that information we will update information here as well as other outlets.
If foreign exchange students return home prior to the end of the school year, what should we do?
Please check your Google Classroom for additional information recently posted by Mrs. Frederickson. A letter, which may be shared with school officials requiring documentation, will be emailed to students and clearly outlines the circumstances.
Financial Considerations
I would like to pay fees remaining on a student account, but usually do so in person. If I'm not able to pay online, how do I go about getting a check to the office?
Please send payments directly to WRHS, 5900 SW 61st Street, Topeka, KS 66619, to the attention of Sheryl Long and specify what the payment is for.
Will fees for 2nd semester courses be prorated?
Course fees will not be pro-rated or refunded for students enrolled in the respective courses. Generally, the materials for these courses would have mostly been purchased early in the semester. Additionally, instructional materials continue to be purchased for the KeepLearning coursework continuing through the end of the school year.
My student has lunch money on his/her account. Will that be refunded?
For students with a remaining lunch account balance: These funds will automatically roll over into the next school year. However, for Seniors or for parents wishing the money be refunded by school issued check, please contact Sheryl Long, bookkeeper, by phone 339-4102 or email longshe@usd437.net.